The growth of smart cities has made it pertinent for urban planning to be significantly more efficient and proactive. However, a rapid increase in fatal accidents has led to the need for intelligent pedestrian detection – fueled by data collection and analysis. An effective pedestrian detection application involves world-class embedded vision systems with the analytical power to enable accurate people detection on a 24/7 basis. And one of the perquisites of pedestrian detection is the vision system's ability to capture good quality images in low light or 'no light' environments.
e-con Systems' See3CAM_CU27, a Full HD USB 3.1 Gen 1 camera based on the Sony® STARVIS™ IMX462LQR sensor, is perfect for driving pedestrian detection, smart surveillance, and smart security systems. This night vision USB camera captures high-quality images in near-infrared regions, and its IR sensitivity unlocks the potential of night vision applications.
Through this blog, we look to shed some light on the performance of a pedestrian detection application with an IR source using See3CAM_CU27.
STARVIS Technology for low light conditions
STARVIS is the back-illuminated pixel technology from SONY, especially designed for CMOS image sensors used in surveillance applications. It has a sensitivity of 2000 mV or more per 1 μm2 (color product, when imaging with a 706 cd/m2 light source, F5.6 in 1 s accumulation equivalent). Hence, it ensures high-quality images, in visible-light as well as NIR regions. The Sony® STARVIS™ IMX462LQR sensor also ensures low power consumption and low dark current and avoids smears by adopting RGB color mosaic filters.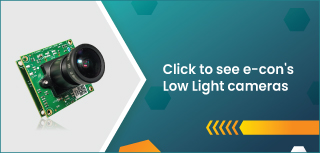 Performance of Pedestrian Detection using See3CAM_CU27
We ran the Yolo framework for pedestrian detection in the NVIDIA Jetson AGX Xavier platform to evaluate the performance of the pedestrian detection application, with the See3CAM_CU27 camera connected via USB3 interface. We found out that we could achieve 47 FPS with HD resolution (1280×720). We also tested the See3CAM_CU27 under LUX 0.4 lighting conditions, which are significantly lower than typical dark surroundings.
As you can see in the below image, this camera's high sensitivity features go a long to facilitate better quantum efficiency, thereby making it effortless to capture clear images in low light conditions.
Similarly, the below images show the comparison of See3CAM_CU27 with a normal night vision camera in the NIR range (850nm).
e-con Systems has developed See3CAM_CU27 exclusively for night vision applications like pedestrian detection and smart surveillance/security that operate in extreme low light conditions.
Visit See3CAM_CU27 to know more about this cutting-edge camera. You can also write to camerasolutions@e-conststems.com if you want more information on how See3CAM_CU27 can accelerate your product development and performance.
Related Cameras:
Related Videos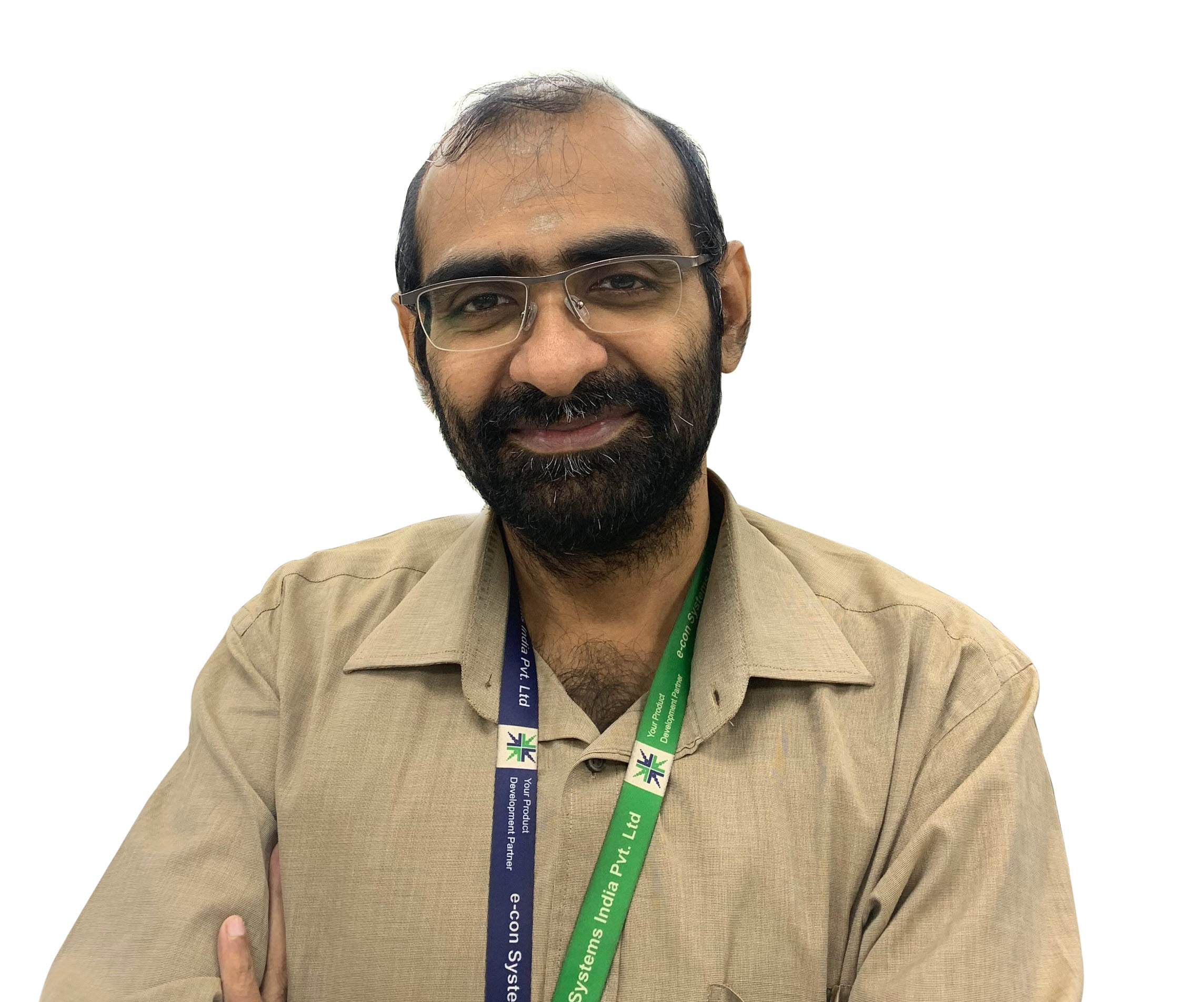 Vinoth Rajagopalan is an embedded vision expert with 15+ years of experience in product engineering management, R&D, and technical consultations. He has been responsible for many success stories in e-con Systems – from pre-sales and product conceptualization to launch and support. Having started his career as a software engineer, he currently leads a world-class team to handle major product development initiatives