Gigabit ethernet cameras have been traditionally used in security and surveillance applications. However, owing to the advantages of the ethernet interface (one of them being the length to which it can transfer data), they have now found their way into embedded vision applications as well. GigE cameras are also easier to use compared to their more advanced counterparts (in terms of the ability for long-distance transmission) like GMSL2 cameras.
To address the camera needs of product developers who are looking for an ethernet-based solution, e-con Systems has introduced RouteCAM_CU20, a high-sensitivity ethernet camera that comes with superior low light performance.
In this article, let us dive deep into the key features of this ethernet camera, and look at some of the most popular embedded vision applications where it can be used.
What are the key features of RouteCAM_CU20?
RouteCAM_CU20 is a 2MP PoE camera based on the 1/2.8" Sony STARVIS IMX462 sensor. It comes with the HDR (High Dynamic Range) feature enabling it to capture images of scenes having a wide dynamic range. Some of the other key features of the product include:
Superior low light and NIR (Near InfraRed) sensitivity.
Uncompressed YUV and compressed MJPEG, H.264, and H.265 streaming. Streams compressed Full HD at 30 fps in the MJPEG, H.264, and H.265 formats.
Supports 10Base-T, 100Base-TX & 1000Base-T IEEE 802.3 standards.
Transfers data up to a distance of 100 meters from the host.
Comes with an M12 lens mount giving product developers the option to choose the lens of their choice.
It is an ONVIF-supported IP (Internet Protocol) camera that can send image and control data over a wired LAN network.
Comes with an in-built ISP capable of the auto white balance and auto exposure functions ensuring superior color reproduction and the ability to adapt to different lighting conditions.
More than 12 cameras can be connected to a single system. A single camera can handle up to 4 simultaneous streams.
PoE feature offers the ability to transmit power as well as data over a single GigE interface.
Network Time Synchronization.
To learn more about the features of RouteCAM_CU20, please visit the product page. You can also watch the below intro video to get to know the product in detail.
Key embedded vision applications of RouteCAM – PoE ethernet camera
One of the key highlights of RouteCAM_CU20 is its superior low-light and NIR performance. Based on a Sony STARVIS sensor, it is a perfect fit for applications where the camera has to operate in extremely low light or night conditions. Further, the H.264/H.265 video encoding ability makes it easier to transmit large volumes of video data over a network. In addition, the HDR feature enables the use of the camera in bright outdoor lighting conditions.
Given these, RouteCAM_CU20 would be a perfect fit for the following embedded vision applications:
Remote patient monitoring
Autonomous mobile robots
Agricultural robots and vehicles
Smart traffic devices and parking lot management systems
Indoor/vertical farming
Surround view systems
In-vehicle surveillance and dash cams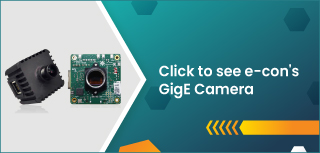 Remote patient monitoring
Remote Patient Monitoring (RPM) devices help to monitor the state of patients – who are typically bedridden – remotely. Today's advanced RPM devices can also detect patient falls and send alerts to doctors and medical staff in real-time automatically. Cameras play a key role in these devices by helping to continuously capture the images and videos of patients.
To learn more about the role of cameras in RPM devices, please check out the article How cutting-edge camera features elevate Remote Patient Monitoring (RPM) to new heights.
In addition to the ease of use, RouteCAM_CU20 is suitable for RPM devices because of the following features:
Length or distance of transmission – can go up to 100 meters.
Reliability – reliable data transmission compared to some of its alternatives.
Encoding – RouteCAM_CU20 comes with the H.264/H.265 encoding feature. Enables easy sharing of data over a network.
NIR/low light performance – based on the Sony STARVIS IMX462 sensor, ensuring excellent low light and NIR sensitivity.
Autonomous mobile robots
AMRs (Autonomous Mobile Robots) have brought about a significant improvement in productivity and easing of labor by automating mundane as well as intelligent tasks across warehouses, factory floors, hospitals, office buildings, etc. And the role of embedded vision has been pivotal in this revolution by helping robots navigate their environment and capture images.
To learn more about how embedded cameras help AMRs, please visit the article How embedded vision is helping build autonomous mobile robots of tomorrow.
Now, why is RouteCAM_CU20 a recommended solution for AMRs?
The key reasons are its features such as long-distance transmission, HDR, ease of use, flexibility in terms of the host platform, reliability, and low-light & NIR performance.
While the ability for long-distance transmission enables placing the camera far from the host platform, the high dynamic range feature offers the ability to deploy the robot in bright outdoor lighting conditions.
Ease of use and platform flexibility refer to the ease at which the camera can be connected, set up, and configured. RouteCAM_CU20 can be integrated with any host platform that supports the ethernet interface. In addition, e-con Systems also provides a sample application to evaluate the camera.
We have already spoken about how reliability helps. Next is low-light & NIR performance. They are extremely helpful for robots that need to operate in low light or night conditions. This can be applicable to warehouse robots, patrol robots, telepresence robots, etc.
Learn how e-con Systems helped a leading Autonomous Mobile Robot manufacturer enhance warehouse automation by integrating cameras to enable accurate object detection and error-free barcode reading.
Agricultural robots and vehicles
Agricultural robots and vehicles such as automated weeders, harvesting robots, autonomous tractors etc., use cameras to perform the following tasks:
Picking, harvesting, and planting
Weed and bug detection
Crop detection and assessment
Watering and spreading fertilizer
Soil analysis
Plowing
The reasons as to why RouteCAM_CU20 is suited for agricultural robots and vehicles are same as that of AMRs with the only exception being leveraging its Near InfraRed ability to capture images for doing crop analysis and measuring NDVI (Normalized Difference Vegetation Index).
Smart traffic and parking lot management systems
Smart traffic devices are deployed on roads, junctions, and toll booths to surveill vehicles and pedestrians. One of the main tasks of a smart traffic camera is to do ANPR (Automated Number Plate Recognition) to identify vehicles that pass by. Cameras installed in a parking lot perform a similar function with the addition of specialized tasks like identifying empty parking lots. In both smart traffic and parking lot systems, cameras are mostly installed on poles to enable the best FOV (Field Of View)
RouteCAM_CU20 can be the right camera solution for smart traffic and parking lot management because of long-distance transmission, HDR, low-light/NIR sensitivity, and reliability. In addition, the encoding feature also becomes important since smart traffic monitoring might involve sending the captured images and videos over a network for further analysis. The metal enclosure that comes with the camera also comes in handy since smart traffic systems are deployed outdoors and have to at times operate in harsh weather conditions.
Indoor or vertical farming
Indoor farming involves growing plants in a controlled indoor environment (like a closed building) where temperature, lighting conditions, soil nutrient composition, etc., are optimized. This technique has advantages such as
Lesser space compared to traditional agricultural fields.
Reduced distance (food miles) from the field to the point of distribution.
Ability to control environmental parameters, thereby optimizing yield.
Reduced carbon footprint owing to decrease in food miles.
And vertical farming is a type of indoor farming where plants are stacked in multiple layers to optimize space to the best possible extent.
Cameras can be used in indoor/vertical farming to monitor the growth of plants on a regular basis. This data can be used to predict yields and optimize the environmental conditions further. And these cameras are typically installed as multi-camera systems on the roof to cover the entire field of view of the room.
RouteCAM_CU20 can be the right solution for a use case like this since it can transmit data to long distances, has the ability to capture images in limited lighting conditions, and can transfer encoded data to a different location over a network. The HDR feature can also be useful, especially if the farm is exposed to bright external lighting (say if the building is covered with glasses, exposing the farm to sunlight).
Surround-view systems
Surround view systems are deployed in robots, trucks, and large vehicles to eliminate blind spots and collect data on the surroundings. These are synchronized multi-camera systems where each camera has to be placed at a long distance from the host platform.
Here, the ability of RouteCAM_CU20 to reliably transmit data over long distances comes in as a game changer. Combined with its ease of use and configuration, this 2MP GigE camera can be perfect for any surround-view system. Other key features of the product such as HDR, night vision capability, multi-camera synchronization, etc., are also critical for surround-view systems.
In-vehicle surveillance and dash cams
Camera modules are used in cars and other vehicles for monitoring driver behaviour and other activities. Since the interior of these vehicles have limited light especially during the night (since lights are turned off during night journeys), cameras used for surveillance purposes should be able to capture images and videos in extremely low light or even no light conditions. In addition, if the camera has to be placed far from the host, reliable long-distance transmission also comes in handy.
RouteCAM_CU20 meets both these requirements, and hence would be the right solution for in-vehicle surveillance and dash cam applications. The other key features of this GigE camera – such as PoE, ONVIF support, ability to customize, ease of use, etc. – are also helpful here.
That wraps up the key embedded vision applications where RouteCAM_CU20 would be a perfect fit. If you are looking for help in integrating this GigE camera into your embedded system, please write to us at camerasolutions@e-consystems.com. To have a look at our complete camera portfolio, please visit the Camera Selector.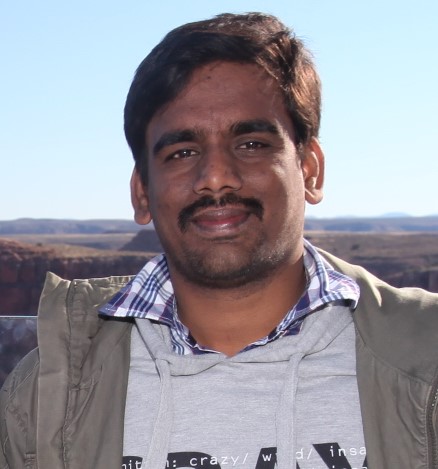 Suresh Madhu is the product marketing manager with 16+ years of experience in embedded product design, technical architecture, SOM product design, camera solutions, and product development. He has played an integral part in helping many customers build their products by integrating the right vision technology into them.