An all-in-one camera for the medical and life science industry can be extremely beneficial because it combines multiple features and capabilities into a single system. This can save time, reduce complexity, and improve workflow efficiency across microscopy, pathology, and other critical medical imaging-based functions.
Otherwise, you may end up selecting a camera that comes with high resolution and high sensitivity – but will not have a range of exposure times or other features like global shutter. As you can imagine, having all of these features in a single device can simplify the setup and use of the camera – enabling it to perform a wide range of tasks.
In this article, you'll get to know about See3CAM_50CUGM – a truly one-of-a-kind camera that will very soon be launched by e-con Systems. It is a one-stop camera, which will bring versatility and efficiency to the table. Discover See3CAM_50CUGM's extensive features and why it will be the perfect solution to meet all your medical and life science imaging needs.
Attend our upcoming webinar on "Digital Solutions for Life Science Applications"
Introducing See3CAM_50CUGM – the all-in-one medical and life science camera
See3CAM_50CUGM is a 5MP high-sensitivity fixed focus camera based on the Sony Pregius IMX264 CMOS sensor. With back-illuminated pixel technology and a large pixel size of 3.45µm – this global shutter camera will enable distortion-free capture of fast-moving targets. Moreover, it will bring superior sensitivity with peak Quantum Efficiency. See3CAM_50CUGM will also come with a C-mount lens holder, which allows you to choose and use the lens according to your requirements – and will be UVC compliant for Windows and Linux.
Unique differentiators of See3CAM_50CUGM
Convenience: Eliminate the need to switch between multiple cameras, which can be time-consuming and inconvenient
Cost-effectiveness: Lower costs by not buying multiple specialized cameras while reducing associated maintenance and repairing costs
Flexibility: Use a single powerful camera for a wide range of applications – adapting to different imaging modes and techniques
Key features of See3CAM_50CUGM
High Signal-to-Noise Ratio (SNR)
In medical imaging, a high SNR is important for accurate diagnosis and treatment planning, especially in cases where small differences in image intensity can be critical. With its high SNR value, See3CAM_50CUGM can capture a strong signal with low noise levels, resulting in a high-quality image with good contrast and low artifacts. This directly impacts the accuracy and reliability of the images produced and, therefore, can impact patient outcomes or scientific discoveries.
For example, a high SNR is necessary for X-ray imaging to accurately detect small tumors or bone fractures.
Read More: What is Signal-to-Noise Ratio (SNR)? Why is SNR important in embedded cameras?
See3CAM_50CUGM's Higher Dynamic Range allows for the capture of images with a wide range of brightness levels, from the darkest to the brightest regions, without losing detail in either. In medical and life science imaging, this is particularly important for capturing accurate and meaningful data in complex samples.
For example, in medical imaging, dynamic range is important for accurate diagnosis and treatment planning, especially in cases where subtle differences in image intensity can be critical.
In medical and life science imaging, the ability to capture low-light images with high sensitivity is crucial for detecting and analyzing small features and structures within biological samples. See3CAM_50CUGM ensures high QE – meaning that it determines the sensitivity of the camera to light, making it easier to capture accurate and high-quality images of biological samples.
For example, in fluorescence microscopy, the ability to capture low-light signals from fluorescently labeled samples is dependent on the camera's QE.
Read More: What is the role of high QE cameras in medical and life science applications?
See3CAM_50CUGM offers short and long exposure periods – allowing for the capture of high-quality images under different imaging conditions. For instance, short exposure periods are useful when imaging fast-moving samples, such as live cells, which may be easily damaged by excessive exposure to light. And long exposure periods are necessary for low-light samples that require a longer time to accumulate enough photons to generate an image with sufficient SNR.
IR cameras can capture images in low-light conditions, allowing for improved visibility at night. Hence, See3CAM_50CUGM's excellent IR performance can be tremendously useful in many certain medical applications, such as vein finding or remote patient monitoring systems. Delivering high QE (Quantum Efficiency) in the IR spectrum, this camera is ideal for devices that have to capture images at night or operate under IR illumination.
Global Shutter Efficiency
Parasitic light in a global shutter sensor can affect the global shutter efficiency. This refers to unwanted light that enters the sensor and causes crosstalk or blooming between adjacent pixels, leading to image artifacts and reduced image quality.
In a global shutter sensor, all pixels are exposed simultaneously, which means any parasitic light contamination affects all pixels equally. It can result in uniform image artifacts across the entire image, which can reduce the overall image quality and the global shutter efficiency.
See3CAM_50CUGM's Trigger feature helps synchronize the camera's image capture – enabling precise timing and control over the imaging process. So, this camera can capture images only when a specific event or signal occurs. This precise timing is particularly vital in time-lapse imaging or when studying fast-moving biological processes, such as the contraction of muscle fibers or the movement of cells.
Its Trigger feature allows for more precise and accurate data acquisition, reducing the risk of missed data.
It's well-known that medical and life science cameras require high-resolution feature as it enables the capture of detailed images of biological structures and processes. As a result, it can be a huge advantage for diagnosis, research, and treatment processes.
For example, See3CAM_50CUGM's high-resolution feature will help capture detailed images of cells, tissues, and organisms – allowing researchers to study the structure and function of biological systems at a high level of detail.
In medical and life science applications, high frame rate cameras are essential for capturing fast physiological processes such as heartbeats, blood flow, or respiratory movements, which can provide valuable diagnostic information. See3CAM_50CUGM's high frame rate feature enables real-time capture of fast and dynamic biological processes.
This will reduce motion blur, which can occur when imaging fast-moving objects or events – leading to sharper and clearer images. For example, it can ensure precise imaging of cellular events.
Multi-Frame Set Output Mode
See3CAM_50CUGM's Multi-Frame set output mode lets the camera capture multiple frames with different exposure and gain settings. In live-cell imaging, for example, the multi-frame set output mode can be harnessed to capture multiple consecutive frames with different exposure and gain settings to monitor fast biological processes that occur over a wide dynamic range.
e-con Systems – a pioneer in helping build camera-based medical and life science applications
e-con Systems has a proven track record in designing and manufacturing embedded camera modules and systems for the medical and life science industries. We have uniquely catered to different customer requirements, including off-the-shelf and customizable camera solutions. We have also provided software development kits and customization services to help them easily integrate our camera solutions into their medical and life science applications.
Explore all our medical and life science camera solutions
If you are interested in evaluating our camera solutions for your embedded vision applications, please write to us at camerasolutions@e-consystems.com.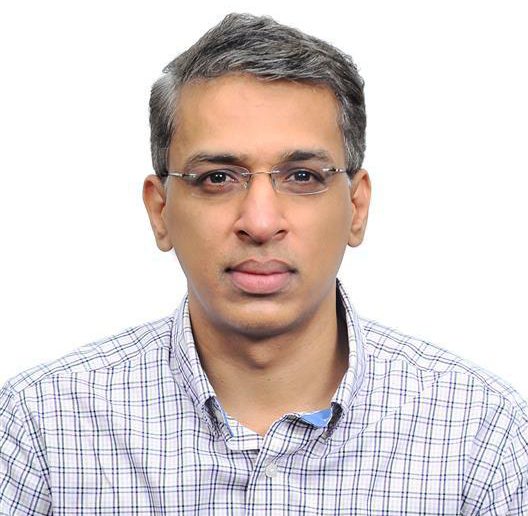 Balaji is a camera expert with 18+ years of experience in embedded product design, camera solutions, and product development. In e-con Systems, he has built numerous camera solutions in the field of ophthalmology, laboratory equipment, dentistry, assistive technology, dermatology, and more. He has played an integral part in helping many customers build their products by integrating the right vision technology into them.