The industrial revolution had its inception in the 18th century. The first industrial revolution was characterized by the shift from an agrarian and handicraft society to a more machine-oriented and urban economy. The second saw electricity dominate industries and households in the late 1800s and early 19th century, whereas the third revolution witnessed computers making automation faster and more efficient leveraging processing power and internet connectivity in the second half of the 20th century. Finally, the fourth industrial revolution – or Industry 4.0 – is all about making systems smart and autonomous by harnessing the power of machine learning, artificial intelligence, the internet of things (IoT), and edge computing to enable faster decision-making. And robots play a key role in creating a smart industrial environment leveraging these new advancements fueled by Industry 4.0.
Embedded vision contributes to transforming Industry 4.0 by empowering robots with cutting-edge vision-enabled functionalities. As per the World Robotics 2020 – Industrial Robots Report published by the IFR (International Federation of Robotics), 2.7 million robots were operating in factories worldwide in 2019. This was an 85% increase from 2014, which clearly indicates a rapidly growing market. The adoption of human-robot collaboration is on the rise too. As per the IFR report, installations of co-bots (collaborative robots) grew by 11% in 2019. Interestingly, embedded vision finds applications in traditional robots and collaborative robots.
In order to learn how robotic vision impacts Industry 4.0, it is first important to understand its applications and use cases in an industrial environment. This article aims to look at some of the most common industrial use cases of embedded vision in robotics.
Industrial use cases of embedded vision in robotics
Since the scope of this article is limited to Industry 4.0, we will only be looking at those use cases which are applicable to industrial environments. However, you might want to keep in mind that embedded vision does find numerous applications in the medical and retail environments as well.
Now, let us look at a few important use cases.
Cutting and sawing
Robots integrated with a vision system can understand the orientation of an object in order to cut it precisely. Industrial cutting robots and machines are used to cut wood, cardboard, metals etc. However, assessing the coordinates, shape, size, orientation, etc. of the target object will be challenging without the help of a camera. Typically, a depth camera based on either of the following three technologies is used for this purpose:
Stereo technology
Time of flight
Structured light
Another example of this application is detecting and stopping a sawing machine if it reaches close proximity to a human arm or human itself.
Introducing vision to a traditional industrial process like cutting and sewing has improved safety and precision by leveraging edge processing and artificial intelligence.
Material handling, picking, packaging, and placing
Material handling involves automated picking, packaging, lifting, moving, and placing objects in factories and warehouses. Robots that carry out these tasks are called pick and place robots or goods to person robots. Vision plays a significant role here in identifying the object using depth mapping and barcode reading. It also allows for seamless navigation using accurate obstacle detection.
Learn how e-con Systems helped a leading Autonomous Mobile Robot manufacturer enhance warehouse automation by integrating cameras to enable accurate object detection and error-free barcode reading.
Non-Destructive Testing (NDT)
Non-Destructive Testing is one of the most common use cases of robotic vision across industries. It helps to assess product quality and reduce defect rate. By leveraging connected systems created by the influence of Industry 4.0, the data obtained from NDT systems have been utilized for further analysis to optimize production and factory/warehouse operations.
Automated dimensioning
Automated dimensioning systems help eliminate the problem of inaccuracy and inconsistency in measuring freight by hand, resulting in inefficiencies across your supply chain, logistics, and warehouse systems. Cameras in such systems help capture images of the object to be measured along the three axes, which are further analyzed by algorithms to derive dimensions automatically. In addition, many robots come with automated dimensioning capabilities for freight management, warehouse layout optimization, load planning, etc. By providing more accurate data to Transport Management Systems and Warehouse Management Systems, automated dimensioning will play a key role in accelerating Industry 4.0-led growth.
Machine tending
Machine tending is the process of loading and unloading raw materials and components into machinery for cutting, shaping, milling etc. Such systems involve robotic arms picking and placing the components by leveraging cameras for accurately locating and positioning them. A process that had been traditionally done by humans, industrial automation with the help of embedded vision has enabled machines tending to evolve and grow leaps and bounds.
Remote warehouse management
With the pandemic creating the need for remote working environments, managing robots remotely is becoming a necessity than a luxury. This has led to the ability to carry out warehouse operations partially without any physical human presence on the floor. Such robots which are controlled remotely to do various tasks are called telepresence robots. In an industrial setting, they are used for remote inventory management and analysis. However, embedded vision also contributes by helping the robot to 'see' for navigation, object detection, positioning, etc.
It's been a while since robotic vision took Industry 4.0 by storm, and there's a strong possibility that it would become the new normal in a few years. And embedded vision plays a key role in this by providing high-quality imaging to extract valuable real-time insights. With this, robotic vision has the potential to be your quickest path to riding the Industry 4.0 wave.
Want to know more about how embedded vision helps to enhance productivity and efficiency in industrial environments using robotics? Here are a couple of interesting reads that will help you with that:
e-con Systems' camera solutions for robots
e-con Systems™ being a pioneer in the embedded vision space has built numerous camera solutions for robotic systems. Following is a list of some of them:
If you're looking for a helping hand in integrating cameras smoothly into your robots or have any query around picking the right robotic vision system components, drop a note to camerasolutions@e-consystems.com. Our experts will be happy to assist you.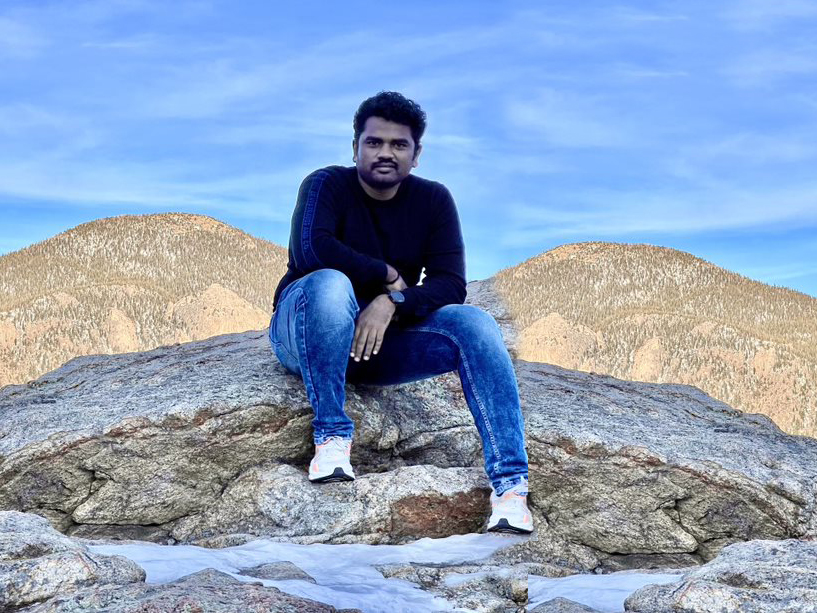 Gomathi Sankar is a camera expert with 15+ years of experience in embedded product design, camera solutioning, and product development. In e-con Systems, he has built numerous camera solutions for robots, industrial handhelds, quality inspection systems, smart city applications, industrial safety systems, and more. He has played an integral part in helping hundreds of customers build their dream products by integrating the right vision technology into them.