The ability to apply artificial intelligence and machine learning on the edge has revolutionized many industries by helping machines make intelligent decisions without the dependency on the cloud. And this change is evident in the medical and life sciences space with many camera-enabled medical devices leveraging edge AI to enhance their performance.
And e-con Systems has jumped onto this bandwagon quite early by building specialized edge AI-based camera solutions for the medical industry. We have already worked with multiple customers to integrate these solutions into their medical devices. And in this blog post, we will have a detailed look at the edge AI camera solutions offered by e-con Systems for various medical and life sciences applications.
e-con's wide portfolio of edge AI camera solutions
Many modern-day medical applications like digital pathology and remote patient monitoring use edge processors to process and analyze images. These devices need cameras to capture images and videos for the purposes of blood & sample analysis, monitoring patients, counting cells, etc.
However, product developers face a multitude of challenges when it comes to evaluating and integrating edge AI-based camera solutions. Some of them include:
Lack of support for camera modules that are compatible with a wide variety of edge platforms.
Not having enough expertise on the entire software stack, making it difficult for engineers to switch platforms.
This is where e-con with our solutions can help simplify product development. One of our key differentiators is having a wide portfolio of camera modules (visit the Camera Selector to explore our solutions) that is readily compatible with all the major edge platforms available in the market today.
The choice of the processor you use in your device will depend on the complexity of the computer vision task to be performed. And e-con stands out in its ability to provide camera and edge AI solutions for platforms such as NVIDIA, Qualcomm, and NXP.
How e-con's cameras in combination with edge processes can change the game for you
In this section, let us learn how the integration of e-con's camera solutions with processors from NVIDIA, Qualcomm, and NXP can accelerate the design and development of your medical and life science devices.
Using NVIDIA-based camera solutions to ease your product development cycle
NVIDIA with its wide variety of market-specific platforms like Jetson, Clara MGX, Drive, etc., has truly been a boon for edge AI-based product development. e-con, being NVIDIA's elite partner, has the expertise in providing computer vision solutions for customers using our high-performance camera modules that can be readily integrated with NVIDIA's new-age edge AI platforms. We use their internal ISP blocks to tune the camera as per the application requirements.
Our platform side expertise on NVIDIA is one of our USPs that has helped us win many customers across the globe from regions including the US, Europe, Japan, South Korea, etc. Our camera modules for NVIDIA are compatible with the latest series of processors – NVIDIA Jetson Orin. Other NVIDIA processors we support include Jetson AGX Xavier, Jetson Xavier NX, Jetson TX2 NX, and Jetson Nano.
NVIDIA also provides the CUDA-X software stack making product development even simpler. Developing AI applications takes many steps such as data processing, feature engineering, machine learning, verification, and deployment. And each step involves processing large volumes of data and performing massive computing operations. CUDA-X AI provides the necessary tools and technologies to do this.
With the right combination of camera hardware and NVIDIA's computing power & software stacks, you end up getting a highly optimized and GPU-accelerated implementation to meet most medical and life science application demands.
To know more about the extensive set of products we offer for NVIDIA platforms, please check out the NVIDIA cameras page.
Smooth product integration with e-con cameras and Qualcomm's edge AI platforms
The next platform we support is Qualcomm. The Qualcomm® Neural Processing SDK is engineered to help medical device developers save time and effort in optimizing performance on the edge. The SDK is designed to enable developers to run neural network models trained in Caffe, ONNX, or TensorFlow on Snapdragon platforms – either on the CPU, GPU, or DSP cores.
e-con's camera solutions are compatible with Qualcomm's vision intelligent series of processors like QCS610. Using their internal ISP blocks, cameras can be highly optimized for every application – enhancing product performance. We recommend you have a look at the Qualcomm camera modules page to explore our solutions for Qualcomm.
When it comes to picking the right camera, there is no 'one size fits all' approach. If you need a helping hand to find the right solution for your medical application, please feel free to get in touch with us at camerasolutions@e-consystems.com.
e-con cameras with NXP's edge AI processors
NXP offers a variety of platforms – from its i.MX RT crossover MCUs to the more powerful i.MX8 application processors. During an edge AI-based product development process, a model needs to be trained, optimized, and quantized. The next phase consists of deploying that model on the device, allowing it to perform its inferencing function.
NXP provides the eIQ toolkit to support this process – combining all the software pieces, application examples, and user guides to allow the developer to deploy a model to a variety of open-source inference engines.
And e-con offers various camera modules for medical and life science devices that are specially designed to work with NXP processors. To learn more about our solutions for NXP, visit the NXP camera modules page.
Please watch the below video for a quick overview of e-con's NXP IMX-based edge AI solutions for In-vitro Diagnostics.
Final words
e-con is committed to enabling machines to see and understand the world better. In this pursuit, we heavily focus on building edge AI-based vision solutions that enhance the performance of your products while ensuring you achieve faster time to market and reduced TCO (Total Cost of Ownership).
If you are looking for help in integrating camera modules and edge AI solutions into your vision-based system, we are just an email away. Please write to us at camerasolutions@e-consystems.com for any support. Meanwhile, you can check out the Camera Selector to browse through our entire portfolio of cameras.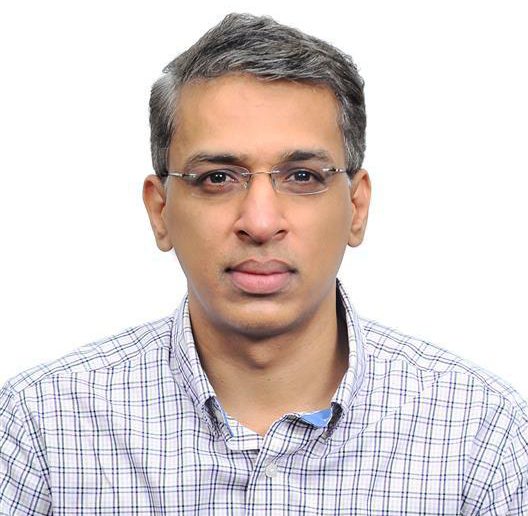 Balaji is a camera expert with 18+ years of experience in embedded product design, camera solutions, and product development. In e-con Systems, he has built numerous camera solutions in the field of ophthalmology, laboratory equipment, dentistry, assistive technology, dermatology, and more. He has played an integral part in helping many customers build their products by integrating the right vision technology into them.