A few years ago, the pandemic-led need for contactless procedures caused the medical industry to change how it has traditionally approached pathology. While digital pathology was taking diagnostics by storm (backed by technologies like whole-slide imaging scanners) before recent world events, the rate of adoption has since skyrocketed.
The primary reason for this is the emergence of Artificial Intelligence (AI).
Today, everyone can clearly see the measurable impact of AI in medical diagnostics as it has helped tremendously improve the effectiveness of the clinical caregiving experience – from all sides, be it lab technicians, doctors, or patients. AI tools have been infused with enormous amounts of data to enhance the performance of camera-based applications like medical microscopes. It has simplified the lives of pathologists – giving them access to imaging data analytics at breakneck speed so that they can deliver accurate results, which in turn, could potentially save human lives.
In this article, we'll look at how the power of AI-enabled cameras can help overcome the challenges of traditional diagnostics in digital pathology.
Challenges of traditional diagnostics in digital pathology
While acquiring images may seem like the simplest step, the reality is that the lack of superior quality images at microscopic resolution is a very real threat in pathology. Often, the performance of camera systems seemed to get affected under low-light conditions. And despite the promising rise of digital pathology – there were still many manual workflows that led to time-consuming procedures and analytical inaccuracies. Another issue was that transmitting and sharing the images were prone to disruptive workflows.
Several studies also suggest that there's a major shortage of pathologists is a major issue in developing countries – with just one pathologist reportedly for every million people! Other challenges were:
No inbuilt imaging analytics for advanced image classification
Huge amount of data to be manually fed into neural networks
A constant need for pathologists across the entire diagnostic lifecycle
How AI-enabled cameras became a game-changer for pathology
The role of AI-enabled imaging in medical diagnostics has been influential in transforming the overall field of pathology. Today, camera-enabled systems are integrated with machine learning techniques for enabling typical digital image analysis, such as segmentation, detection, and classification. It's due to the advancements in the field of computer vision that have made producing digitized images at microscopic resolution easier to achieve. For instance, if a pathologist needs a high-quality image of a whole tissue slide for analysis, they can use a medical microscope that can capture low-noise images even in low-light conditions.
The evolution of ML-based computer vision has also made automated image analysis a new reality as devices like medical microscopes can extract intelligent data from images. So, while a considerable amount of effort is required to build an effective ML model, once implemented – it doesn't require domain experts to identify the objects. In the past, feature extraction was done by skilled domain experts who could accurately detect object features.
Getting deeper into imaging analytics
In fact, it can be argued that image classification processes like the detection of cells or nuclei are one of the most crucial roles played by AI-enabled cameras in pathology. It has become possible – thanks to deep learning techniques that have helped digital pathology take quantum leaps. For example, such deep convolutional neural networks have become popular for tumor classification/segmentation, mutation classification, outcome prediction, and disease prognostication. AI algorithms have also become smart enough to allow for advanced analysis like quantification and grading.
So, AI-led camera systems have improved the intuitiveness and efficiency of clinical caregiving, enabled early-stage biomarker analysis, and helped anticipate future diseases/mutations.
In the future, AI may not replace a pathologist, but a pathologist with training in AI will certainly replace the pathologist without training in AI.
Smart cameras developed by e-con Systems to power digital pathology
e-con Systems has successfully designed, developed, and launched several top-quality cameras for the medical and life science industries, including fields like pathology. One of our key differentiators is that we have perfected the art of simplifying product development while bringing AI to the edge. We provide end-to-end support to design camera-enabled solutions for medical applications like digital microscopes that include:
Collecting the right data
Selecting the right ML model
Training the ML model
Improving the accuracy of the existing model with the right solutions
One of our recent launches is e-CAM512_USB – a ready-to-use Edge AI camera for pre-analytical diagnostic tasks, such as tube classification, cap identification, and liquid level detection. This brand-new smart camera is based on NXP's i.MX RT1170 processor, and it comes with a 5MP Bayer sensor from Onsemi.
e-CAM512_USB's onboard ISP is perfect for debayering, color correction, tonal balancing, noise reduction and auto exposure, etc. Since it is powered by the i.MX RT1170 processor, this camera is a truly edge AI-capable device. It supports Tensor Flow lite micro, DeepViewRT and Glow inference engines for neural network deployment.
Read more about e-CAM512_USB.
As always, if you need any help with integrating AI-enabled embedded cameras into your medical device, please write to us at camerasolutions@e-consystems.com. No matter the customization requirement, e-con Systems has the in-house experts and the smart camera portfolio to accelerate and enhance your product development cycle. You can check out our full suite of products by visiting the Camera Selector.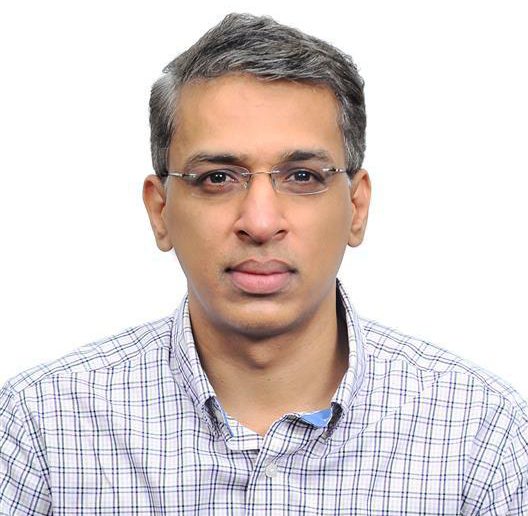 Balaji is a camera expert with 18+ years of experience in embedded product design, camera solutions, and product development. In e-con Systems, he has built numerous camera solutions in the field of ophthalmology, laboratory equipment, dentistry, assistive technology, dermatology, and more. He has played an integral part in helping many customers build their products by integrating the right vision technology into them.