In the realm of cell morphology analysis, microscopic imaging plays a vital role in unravelling the intricacies of cellular structures. Advancements in camera technology have paved the way for digital imaging, enabling researchers and scientists to explore the anatomy of cells with unprecedented detail. However, the challenge of pixelation artifacts has persistently plagued this domain.
In this article, we delve into the future of digital cell morphology and present a solution that allows users to explore cellular structures at 100X magnification without the disruptive presence of pixelation artifacts.
Understanding the Limitations of Microscopic Imaging
Pixelation artifacts have long been a bane in the world of microscopic imaging. These artifacts manifest as blocky or distorted pixel representations, compromising the integrity and clarity of the captured cellular images. Such degradation in image quality impedes accurate cell morphology analysis, limiting the potential for radical insights. Overcoming these limitations is crucial for unlocking the full potential of digital cell morphology.
The causes of the pixelation effect are due to factors related to the camera's sensor and image processing algorithm used. The most common causes include:
Low-resolution sensor: Fewer pixels in a low-resolution sensor result in pixelation at the time of magnifying
Compression algorithm: Highly compressed images can remove fine image details and introduce pixelation artifacts.
Digital zoom: Stretching to enlarge a portion of the image results in pixelation
Low light: In low light conditions, the camera uses longer exposure to allow more light which can introduce random noises
Camera setting and image processing algorithm: Some noise reduction algorithms may over-smooth an image and produce pixelation. Similarly, high sharpness in the camera's setting may create new edges and pixelation.
A Revolutionary Technological Breakthrough By e-con Systems
e-con Systems is thrilled to present a revolutionary breakthrough that promises to redefine the landscape of digital cell morphology. Our cutting-edge microscope camera technology, See3CAM_50CUG, is based on the Sony Pregius IMX264 image sensor, and it is well-tuned to eliminate pixelation artifacts even at extreme magnifications of 100X.
The primary features of See3CAM_50CUG include:
5MP sensor with array size of 2464(H) X 2056 (V) pixels
Large sensor size of 2/3" and pixel size of 45μm
Excellent low light and NIR performance
Superior Signal-to-Noise ratio
Long and short exposure support
8X digital zoom
This camera solution ushers in a new era of high-resolution imaging, empowering researchers to venture into the intricate world of cellular structures with unprecedented clarity and precision.
Watch the video
The Science Behind the Solution
Our breakthrough lies in the synergy of advanced sensor technology, innovative image processing algorithms, and optimized data compression techniques.
At the heart of this solution is a state-of-the-art high-resolution sensor with an expanded pixel count and enhanced sensitivity. This sensor accurately captures intricate cellular details, minimizing information loss and pixelation artifacts.
Our proprietary image processing algorithms employ advanced noise reduction and edge enhancement techniques to ensure optimal image quality. These algorithms intelligently analyze the captured data, preserving critical details while suppressing noise and pixelation. The result is a remarkably sharp and clear representation of cellular structures, allowing researchers to confidently explore and analyze.
Embrace a New Era of Digital Cell Morphology with e-con Systems
With this state-of-the-art camera, the future of digital cell morphology has never been more promising. Researchers and scientists can now confidently study cellular structures at 100X magnification, pushing the boundaries of discovery and enabling transformative breakthroughs. By eliminating pixelation artifacts, our technology empowers researchers to delve deeper into the intricate world of cellular structures, revealing the mysteries that lie within!
By overcoming the persistent challenge of pixelation artifacts, it becomes possible to unlock new realms of cellular exploration – propelling scientific advancements and facilitating discoveries. Certainly, we envision a future where every cell morphology analysis benefits from e-con Systems' revolutionary technology.
You can visit our Camera Selector to browse through our entire portfolio.
If you are looking for any help in integrating cameras into your microscope-based applications, please write to us at camerasolutions@e-consystems.com.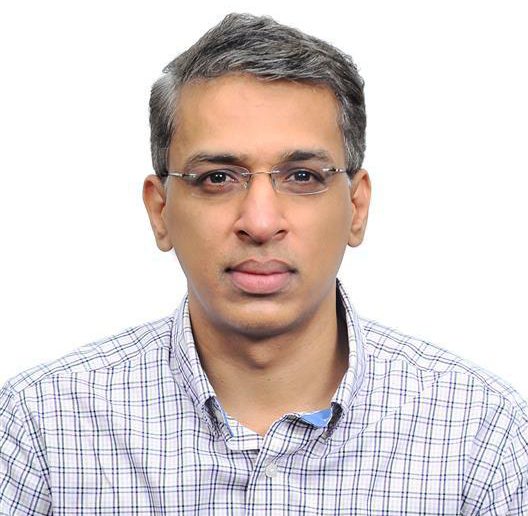 Balaji is a camera expert with 18+ years of experience in embedded product design, camera solutions, and product development. In e-con Systems, he has built numerous camera solutions in the field of ophthalmology, laboratory equipment, dentistry, assistive technology, dermatology, and more. He has played an integral part in helping many customers build their products by integrating the right vision technology into them.