We are glad to announce the launch of our 5 MP HD USB Camera – e-CAM51_USB, which houses a 5MP pluggable Autofocus USB Camera Module e-CAM52_5640_MOD based on OmniVision's OV5640 CMOS image sensor.
The e-CAM51_USB supports GPIO and microphone with an integrated analog-to-digital converter (ADC). The e-CAM51_USB is USB Video Class (UVC) and USB Audio Class (UAC) compliant and hence doesn't require any device driver installation on the PC side.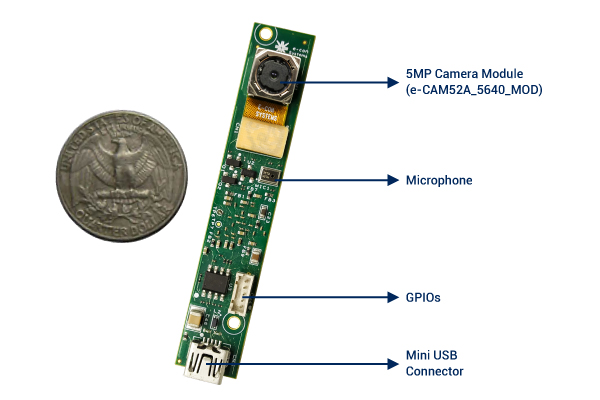 Read more at e-CAM51_USB Press Release
For more information visit e-CAM51 USB Board Camera product page.