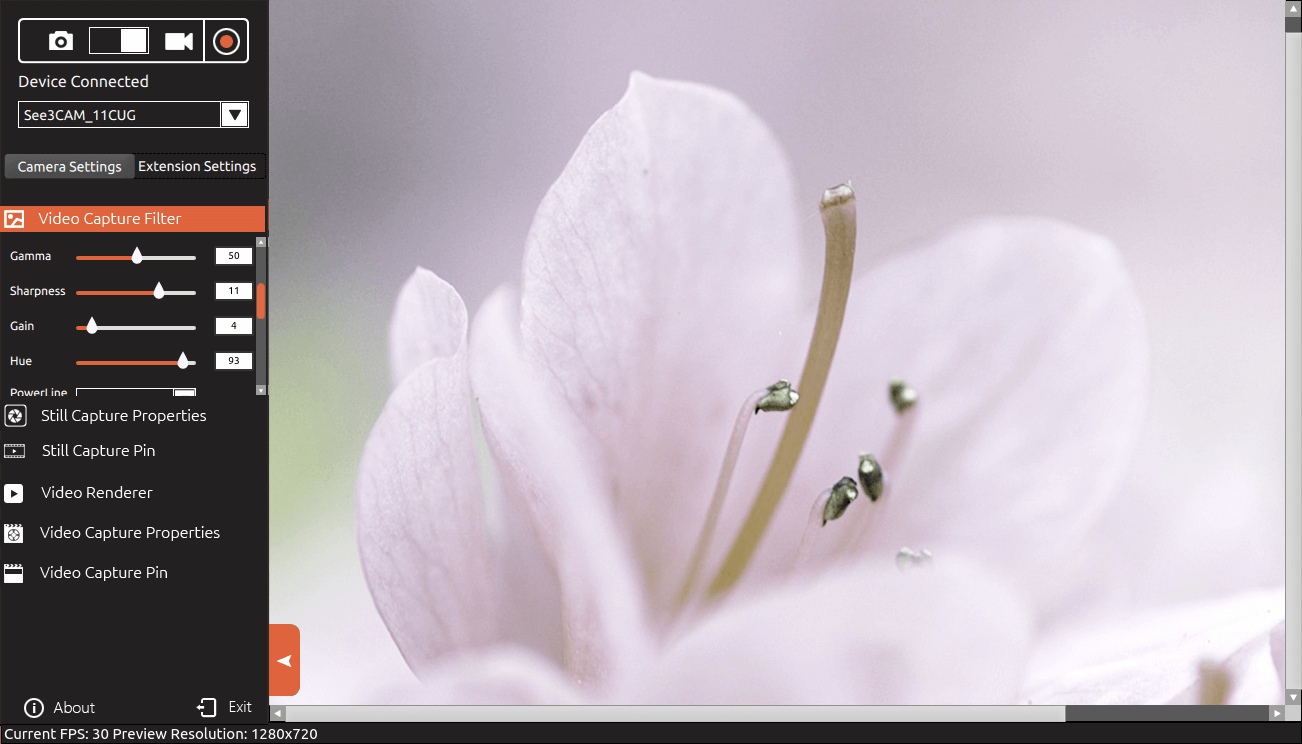 e-con Systems™ is pleased to introduce QtCAM – an advanced, open source, camera application for Linux. This aims to provide an easy user interface for both capturing and viewing video from devices supported by Linux UVC driver. This would also work with any V4L2 compatible device.
The application controls are built on Qt Quick interface. Users could connect up to a maximum of 6 cameras and stream videos simultaneously.
For the initial release, all of e-con's USB cameras are supported. Extension settings are available for select e-con cameras.
What does Qtcam got to offer?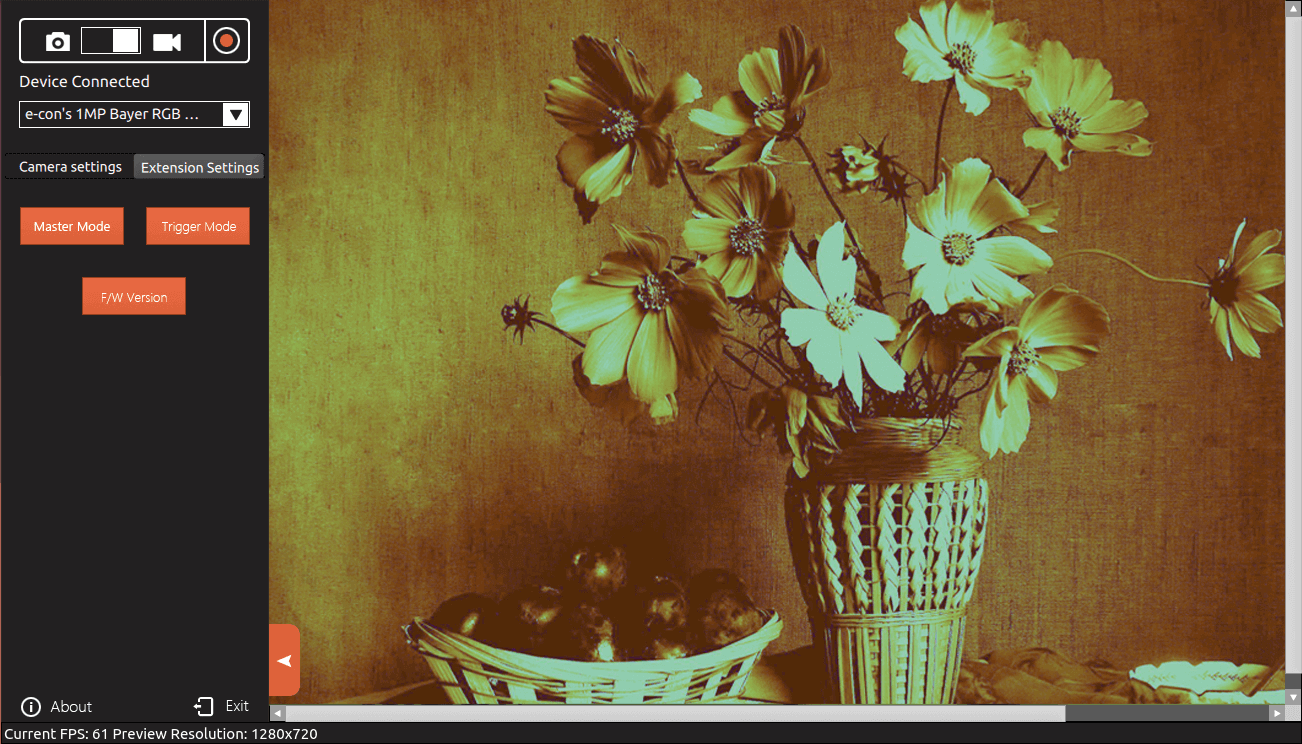 Still capture
Faster preview
Quicker rendering
Extension settings tab
Supports various image formats, encoder formats and containers
Read the complete features list here. To know more about e-con's Qt capability click here.
Which of e-con's cameras does Qtcam support?
See3CAM_10CUG – Bayer
See3CAM_10CUG – Monochrome
See3CAM_11CUG
See3CAMCU50
See3CAM_80
Where could you download QtCAM?
You could download the installation file along with the installation guide from our page on QtCAM.
If you wish to download the complete source code, you could do so by clicking here.
Watch a demo of this application below.
What Next?
We're keeping busy working on making this application available for more USB cameras and non-e-con cameras as well. You will be hearing from us again on this soon.
For more information or for enquiries please feel free to write to us at apps@e-consystems.com