Are you using Linux and out there purchasing a webcam ?
Have you visited the webcam product pages and looked for Linux Software and found nothing !!!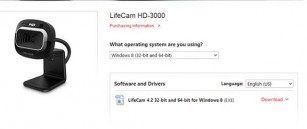 Don't worry any more – We are coming out with Serious Linux Webcam software to enable you use and evaluate every USB Webcam in the market.. And all FREE !! And OPEN SOURCE !! True to the spirit of Linux.
At e-con Systems™, we have been developing USB Camera modules for embedded applications for a long time now and have been very closely associated with USB Video Class (UVC) stack. Based on our experience and our customers' experience, we started developing a Linux Camera Application to evaluate our cameras.
When we understood that there is general lack of Webcam Software in Linux Desktop Area, we started on a mission to start testing popular webcams and including support for them on our Application.
So here you go !! Support for Microsoft Webcams with QtCam
We have tested the following Microsoft Webcams:
1. LifeCam HD-3000
2. LifeCam Cinema HD
We expect the other MS cameras to work as well. Do you have one that does not ?? Let us know.. Happy to help.