Windows CE / Windows Embedded Compact Board Support Package
A stable and high performance BSP is vital to a good product and great user experience. BSP is the base over which the whole application and user experience is built. e-con Systems specializes in providing production ready BSPs to a range of hardware platforms including but not limited to eSOMIMX6, BeagleBone black, eSOM310 and PXA255 development kit.

Production Ready BSP
A production ready BSP is tested and certified for stability, performance and completeness. With many SOCs packing multiple peripherals and cores into them, it takes a lot in bringing out the full performance of the hardware in the software. The key factor to be maintained is the stability while bringing out the features. A production ready BSP takes care of both ends of the spectrum and is tested thoroughly.
List of production ready BSPs that e-con Systems provide:
| | | | |
| --- | --- | --- | --- |
| BSP Name | Platform | Processor | For More Information |
| eSOMIMX6 BSP | eSOMIMX6 | Freescale IMX6 | |
| eSOM3730 BSP | Almach Dev Kit | TI DM3730/AM3703 | |
| AM335x BSP | Beagle Bone Black | TI AM335x | Click Here |
| PXA310 BSP | eSOM310 SOM | MARVELL PXA310 | Click Here |
| Alioth PXA300BSP | Alioth Dev Kit | MARVELL PXA300 | Click Here |
| Regulus PXA270 BSP | Regulus Dev Kit | MARVELL PXA270 | |
We are also experienced in using processor platforms like Cirrus, RMI, ATOM, Vortex86 and AMD.

Porting Board Support Packages and Support across Windows CE Versions
For over a decade now, Windows CE has been a preferred OS for devices and every version of the OS have their own distinctive advantages/features. If you would like to upgrade your product to the latest version, e-con Systems can do the porting and manage your existing applications as well.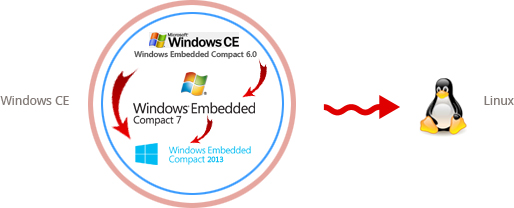 Features of Windows Embedded Compact / Windows CE BSP
Real time performance - Windows CE can be used to develop an ergonomic and user friendly GUI. Being a hard real time OS, it can assure deterministic outputs which are essential in critical segments such as medical devices and real time monitoring and control systems.
Boot time optimization - We optimize boot loaders for the board to support special use cases and we have optimized boot time to less than a second for the Windows CE BSP.
Multicore Support - Hard real time task can be achieved easily by playing with thread priority and thread quantum; helps to control the power consumption of the system by letting us power off/on any CPU whenever required; lower possibilities of blocking the lower priority thread by higher priority threads as the tasks are shared on multiple core dynamically. e-con Systems has Windows CE BSP for IMX6 that supports multicore.
Development Support and debugging - We provide BSP with complete debugging and easy OS image build options, complete installation support for development, custom OS design support for quick development, remote debugging via Ethernet/USB RNDIS and debug serial port for driver and application development, active sync in WinCE 6.0 / WinCE 7.0 for application debugging, device firmware upgrade option through USB, custom shell to facilitate application development, sample application to test the peripherals and develop applications.
Testing and Certification - e-con Systems BSPs have gone through Windows Embedded CE Test Kit (CETK) / Windows Embedded Compact Test Kit (CTK). CTK is a tool that can be used to test the functionality and performance of device drivers and related hardware for a Windows Embedded Compact powered device. There are a number of components in the BSP and OS that could be tested with the test cases available in the CTK tool such as audio, backlight, battery, communication bus, display, file system, input, kernel, networking (Ethernet), OAL (OEM Abstraction layer), power manager, security, shell, storage media and USB.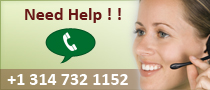 Download Windows CE Profile

RELATED ARTICLES

Production ready Windows CE BSP

Windows Embedded Compact 2013 Installation Troubleshoot

Handling Real Time Tasks in Windows CE

Windows Embedded Compact 2013 - Boots in less than a second

Windows Embedded Compact 2013 BSP porting
TESTIMONIALS:
"We met e-con Systems when we were looking out for a Windows CE based COM vendor. We knew that they were Microsoft Windows Embedded Gold Partner.

Our intention was that the COM should have a stable and formidable BSP since our application is going to run on top of it."
Manuel Dindakis,
Product Design Manager,
EMS Computers.
Get Latest Update

Want to be the first to hear about our products? Subscribe to our newsletter.

Social

We use cookies to ensure that we give you the best experience on our website. You can change your
cookie settings
at any time but our site requires cookies to function properly.
You may not be able to access content or other services correctly without cookies.
Learn more
We use cookies to ensure that we give you the best experience on our website.