Make your Security & Surveillance
Systems smarter and more efficient
Recent world event has created a huge demand in the surveillance and security industry. Apart from surevellaince, assesing threat sitations and securing assets and property are also in high demand.

Cameras along with vision processing and AI play a very big role here. In addition to video recording, real time processing of video to determine certain threats and raise alarms to human controllers or automatically lock down doors is possible with the camera and processing technology today.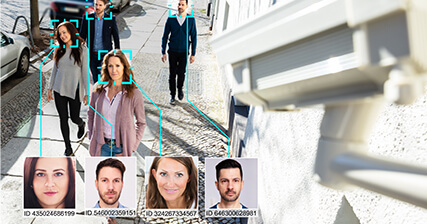 Performance in low
light conditions

High resolution and
frame rate

Multiple camera
synchronization

AI-powered
algorithms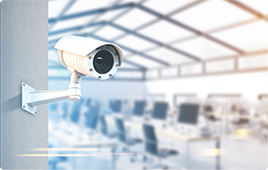 See how e-con Systems™ built the complete surveillance camera solution for a client.
What e-con Systems™ offers
e-con Systems™ offers camera modules with sensors that are specially designed for Surveillance applications.
The e-CAM21_CUMI290_MOD camera module carries a sensor that uses back-illuminated pixel technology and has a sensitivity of 2000 mV or more per 1 µm. This offers unmatched imaging even during the night with near 0 lux conditions.
Apart from sensor modules that suit the application, e-con Systems™ also offers complete ready-to-use solutions like the SurveilsQUAD which features a Jetson AGX Xavier Dev kit with 4 low light camera modules providing synchronized FullHD @ 30 fps to the processor.
e-con Systems™ offers drivers, software and applications as part of the kit for you to start working out of the box.
Set up the 4 cameras around to cover your perimeter and start developing your security solution on the Xavier AGX right away with our software, tools and support.
VisAI Labs - e-con Systems™' Vision AI division offers interesting people tracking and vehicle tracking software solutions on top of these cameras. Click to know more.
Explore our smart-cities markets

Cost-effectively monitor and manage hundreds of parking slots, capture records of parked vehicles, and get analysis of license plate information.

Use AI-powered vision solutions on the edge to detect pedestrians or vehicles, instantly make smart decisions, identify traffic violators, and more.