How we empowered a client to reimagine


the way people manage borders
Border controls across the globe are crowded. Efficient automated systems will help Border Control officials focus on the right cases rather than do the mundane scanning of passports and documents. With biometric authentication and advanced sensors most of the verifications can be performed by an intelligent machine rather than an officer.
Challenges of accelerating
customer expectations
The customer, a leader in biometric products and solutions, required a camera solution for their next-generation border management system. They were looking to replace the traditional multi-device enrolment kit into an integrated single system, with technologies like facial recognition, Iris, FingerPrint and ID document scanner like passport scanner, etc.

Proper color
reproduction

Sharp and focused IR
image with ROI

Proper color reproduction
across lighting conditions

High resolution and
high-quality image
Selection of the camera module
We proposed a complete camera subsystem solution to achieve the expected functionality. It comprised the e-CAM50_CU9P031_MOD monochrome parallel camera with a liquid lens focus for Iris scan, the e-CAM131_CUMI1335_MOD color MIPI 13MP camera module for Face recognition and passport reading, and Tara (Stereo Camera) with USB interface to detect the depth (distance) of the person in front of the systems.

3-camera
system

Sensor settings for
high-quality

Accurate color
reproduction

Quick and easy
integration
How e-con Systems™ delivered a
hassle-free solution
By considering all the requirements, we decided to use a multiple-camera solution, with e-CAM50_CU9P031_MOD Monochrome parallel camera (liquid lens focus). For the Iris scan, we used the e-CAM131_CUMI1335_MOD Color MIPI 13MP camera module. And the Tara (Stereo Camera) was used for face recognition and passport reader with USB interface. The customer would be able to detect the depth (distance) of the person in front of the systems to set the liquid lens focus value and capture the Iris image.
Our engineering team closely supported the customer by tuning the image sensor settings to achieve the required image quality at different lightning conditions. We also developed a parallel and MIPI camera driver for the NXP iMX6 processor and supported the integration into the customer's application.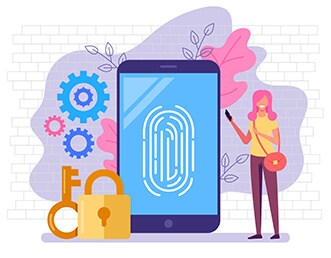 The automated border control (ABC) market was valued at USD 456.5 Million in 2016 and is expected to reach USD 1,577.7 Million by 2023, at a CAGR of 17.45% between 2017 and 2023.