Qt Embedded Application Development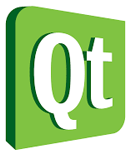 e-con Systems offers Qt application development services for Embedded platforms and Desktops. e-con's Qt application development team has strong expertise in embedded domain for over a decade now and has helped customers bring Qt based products to the market. As a serious proponent of Qt based solutions, e-con offers Qt stack on its SOM products on request. There are also many Qt applications that e-con has developed for its SOMs and cameras. e-con has delivered outstanding user interface implementation with excellent performance using Qt and QML implementing architectures such as MVC and MVP.
e-con Systems caters to Medical, Industrial, Handheld, Retail, Automotive & many more markets.
e-con Systems has distinctive experience and edge in the following areas of Qt development:
GUI design & User experience solutions with Qt
e-con has developed GUI solutions with Qt framework for medical, industrial and handheld solutions. Using Qt Quick and Qt-specific declarative language, QML, e-con has developed modern and intuitive graphics. Qt Quick helps with the age old problems of bridging the gap between designers and software developers and provides tools to designers who can leverage their full creativity and come up with quick prototypes that can be shared with customers for approval and comments. The problems of designers over-designing UI while the development team struggles to bring to life the design and the designers over simplifying the design for the developers are things of the past with QML and Qt Quick.
Qt shell developed by e-con Systems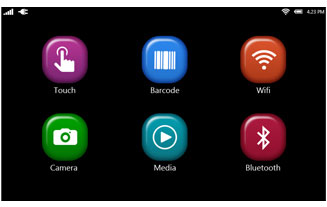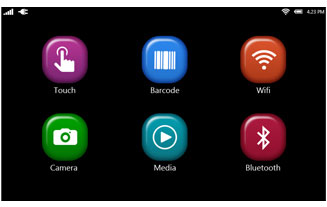 Also Qt offers Enterprise Embedded, which comes along with a bundle of enterprise controls like the speedometer, intuitive animated graphs, etc. e-con has experimented with Qt Enterprise Embedded and can develop full-fledged applications using Qt enterprise controls.
Performance with Qt
The applications and demonstrations with Qt embedded often gives the impression of it being a very sophisticated graphics library with a heavy graphics layer. This is more so with Qt Quick and the ease with which it allows UI development. It is easy to get hijacked into thinking that the Qt works on a multi-layered Graphic library/stack.
While its look and feel is rich and flamboyant, the Qt is made completely of native code and brings in all the performance benefits of the same. There is no virtual machine or a bulky layer that constraints performance or requires a super powerful processor. While it offers very well documented high level libraries/API set to develop your GUI application, it takes care of all the low level work with C++ cross platform libraries. In case you want to access the hardware using driver IOCTLS, you can do it directly as it is native code.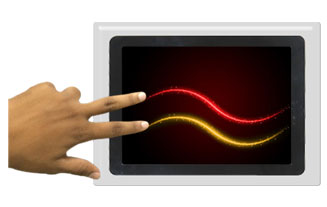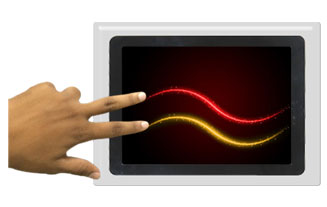 e-con has worked with Qt from its early open source and Trolltech days and has continuously seen the performance improvements and optimization that the stack has undergone. e-con has implemented Qt in applications that run on hardware that has limited processing and memory capabilities and has always offered high performance and consistency with Qt for customers.
Real time applications with Qt
e-con has used RT patched Linux for leveraging the real time capabilities of Linux and has used Qt solutions for real time applications. There have been instances where Qt has been used in medical diagnostic handhelds and also industrial control panel applications where certain real time characteristics were required.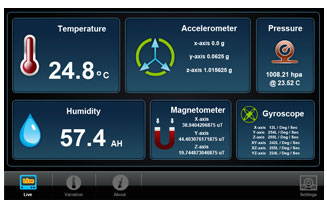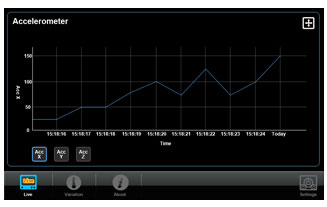 e-con has been involved in projects running real time graphs, real time data capture and plotting. Real time signalling of events has also been done using Qt.
Development Setup and Evaluation
e-con offers multiple development boards based on TI OMAP DM3730 (Almach - DM3730 Development kit) and NXP/Freescale IMX6 (Ankaa - IMX6 Development kit) that are excellent development platforms for Qt development. e-con has development setup and offers in depth technical support and consulting to develop your next Qt based device.
Qt development setup Image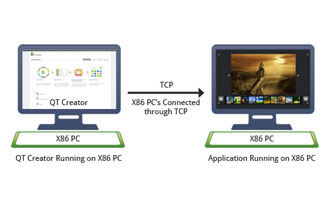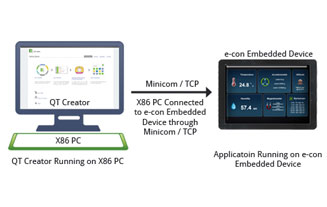 The software development setup provided by e-con for its development kits is complete with Qt Creator, GDB and remote debugging capabilities.
Qt development for Desktop
e-con has developed applications for the PC environment. The advantage of using Qts as the GUI library for application development on the PC is the fact that Qt is portable with native look and compatible with both Linux and Windows environments and with MAC OS to a certain degree.
Most of the projects developed by e-con in Qt for PC involve an application that runs on the PC that controls/communicates with a device attached with the PC.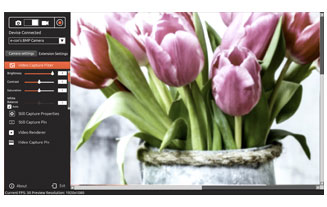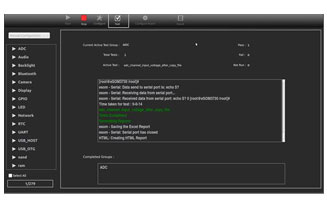 For further queries or support please contact sales@e-consystems.com